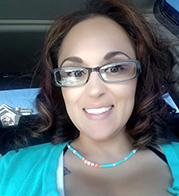 Welcome
As Owner and Director of Little Butterflies Learning Center I wish you a very warm welcome to Our Campus! We will be opening our doors in 2020 will be providing local families an excellent education delivered by exceptional teachers in our new facility.
We are also making key strides towards creating a school which makes a significant difference to the community we serve and that provides opportunities for all our pupils and students.
Mission
We believe this center serves as a vital extension of today's families. By creating and maintaining a child care environment of stability, caring and trained teachers, and learning through play and opportunities to make choices, this center will meet the educational, physical, and emotional needs of children ages 6 weeks to twelve and their families.
Philosophy
We, at Little Butterflies Learning Center believe in four diverse components that will assist in children's development. They comprise of: family involvement, teachers being culturally responsive, movement/play, and hands on activities.
LBLC believes that it's not only teachers educating and influencing children's lives, but also their families and the community around them. We feel that family involvement is essential for children's development.
We believe that it's important in making every child and their families feel accepted and welcomed. We feel by being culturally open, we can honor children's different cultures/ethnicity in the classroom, and teach about self-awareness.
LBLC believes that movement/play is extremely important in a child's development because it helps to develop motor skills, social-emotional skills, language skills, and cognitive skills. We feel by incorporating movement/play throughout the day it will help with development and overall health.
We believe by including hands-on activities in the classroom it helps children engage and retain information. LBLC feels that hands-on activities in the classroom is a great way to include all children of all learning abilities.
Classes
FAQ
We accept self-pay and CYFD
11216 Phoenix Ave NE
Albuquerque, NM 87112
Phone: (505)296-3646
Fax: (505)296-3235